If you're shopping for a new compact SUV, there are plenty of quality choices. However, none is more compelling than the 2023 Nissan Rogue. With its exciting performance, advanced safety systems, and spacious cabin, this stylish model is more than a match for competitors like the 2023 Hyundai Tucson.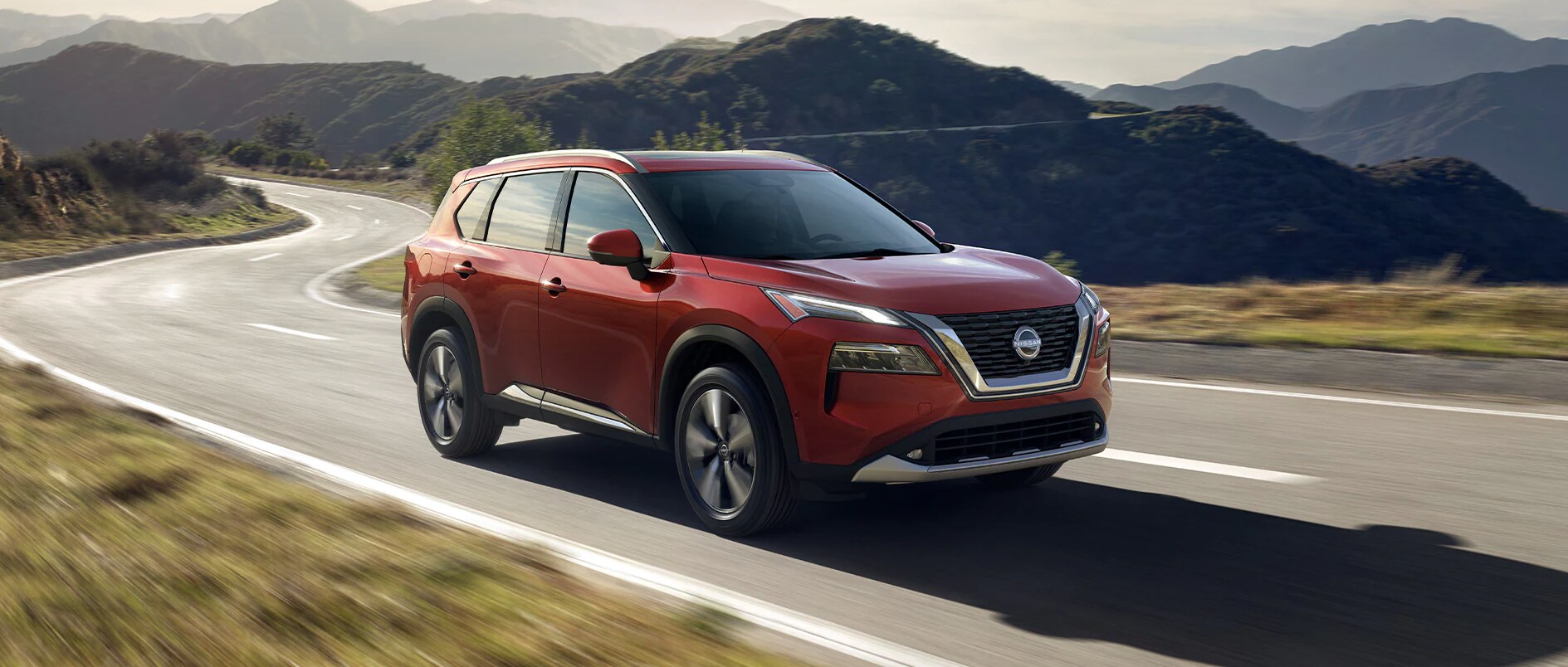 Performance
When it comes to power and performance, the 2023 Nissan Rogue rates well ahead of the 2023 Hyundai Tucson. All four trims equip a 1.5-liter turbocharged three-cylinder engine rated at 201 horsepower and 225 lb-ft of torque. This power plant is far more robust than the Hyundai Tucson model's 2.5-liter four-cylinder engine, which tops out at 187 horsepower and 178 lb-ft of torque.
This new Nissan car also offers all-wheel drive (AWD) and comes standard with a continuously variable transmission (CVT), which you may find to be a smoother distributor of power than the eight-speed automatic gearbox on the Hyundai model.
Safety
Safety is a big reason why the 2023 Nissan Rogue is one of the most popular models at our Nissan dealership. Not only did it receive a five-star overall vehicle safety rating from the NHTSA, but it also earned a Top Safety Pick+ award from the IIHS.
A major contributor here is Nissan Safety Shield® 360, which includes lane-departure warning, rear cross-traffic alert, and automatic emergency braking with pedestrian detection. All of these systems come standard, but the same can't be said for the 2023 Hyundai Tucson, which withholds its most advanced safety features for the high-end trims.
Cabin
The 2023 Nissan Rogue model's cabin epitomizes quality. The seats front and back are exceptionally comfortable and there's plenty of leg- and headroom. Climb into this SUV at Gillman Nissan and you'll also be impressed with its huge 74.1-cubic-foot cargo hold. An available motion activated liftgate makes this space simple to access.
Meanwhile, the 2023 Hyundai Tucson is relatively refined and spacious, but not to the level of the 2023 Nissan Rogue. In fact, you might find that the cabin of the Hyundai Tucson doesn't measure up in terms of material quality or ergonomic design.
Experience the 2023 Nissan Rogue Today
Ready to purchase your 2023 Nissan Rogue? Visit our online new car inventory for pricing and our latest Nissan lease deals, and then come in for a test drive. We know you'll love everything about this winning compact SUV, whose fantastic performance, safety, and cabin put it a level above the 2023 Hyundai Tucson.