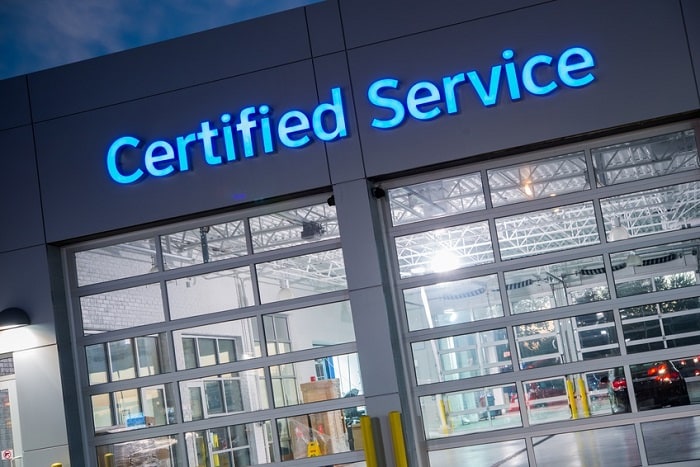 If you're looking for a Nissan dealership in Rosenberg, TX to get your car serviced, then look no further. At Gillman Nissan, we're staffed with Nissan service experts who are committed to our customer's satisfaction. We're also aware that having your vehicle serviced isn't always an easy process. Head to our Nissan service center today to see for yourself, just what we can offer you.
Q: Why should I get my vehicle serviced at Gillman Nissan?
A: We have everything you could possibly need for service and repairs to your Nissan vehicle . Looking to customize your vehicle or just replace a part? Peruse our Nissan parts center for OEM parts and talk with one of our many factory trained technicians. What if your check engine light comes on? Bring your car into our service center and we'll have it ready in no time. Each of our technicians has undergone factory training, so you can drive away knowing your vehicle was serviced by the best.
Q: I just dropped my car off for service, now what?
A: Take advantage of our amenities! If you're looking to relax, then we encourage you to head to our lounge area. You can connect to our free Wi-Fi and pass the time on your phone. Or if you have work to do, then feel free to bring your laptop. We also have a coffee bar and vending machine if you need a little extra fuel for the day.
Q: I'm bringing my children with me, should I bring something to keep them preoccupied?
A: Bringing toys or electronics for the kids to play with while the grown-ups talk is never a bad idea. However, we also have a children's play area just in case you forgot to bring entertainment. It's also a great way to keep the kids distracted while you explain to our staff why you've brought your car in.

Schedule Your Nissan Service Appointment at Houston Nissan Service Center Today
Having your car serviced can sometimes be a real pain. But thanks to the service of our staff and technicians here at Gillman Nissan as well as our amenities, we'll get you back on the road in as little time as possible.