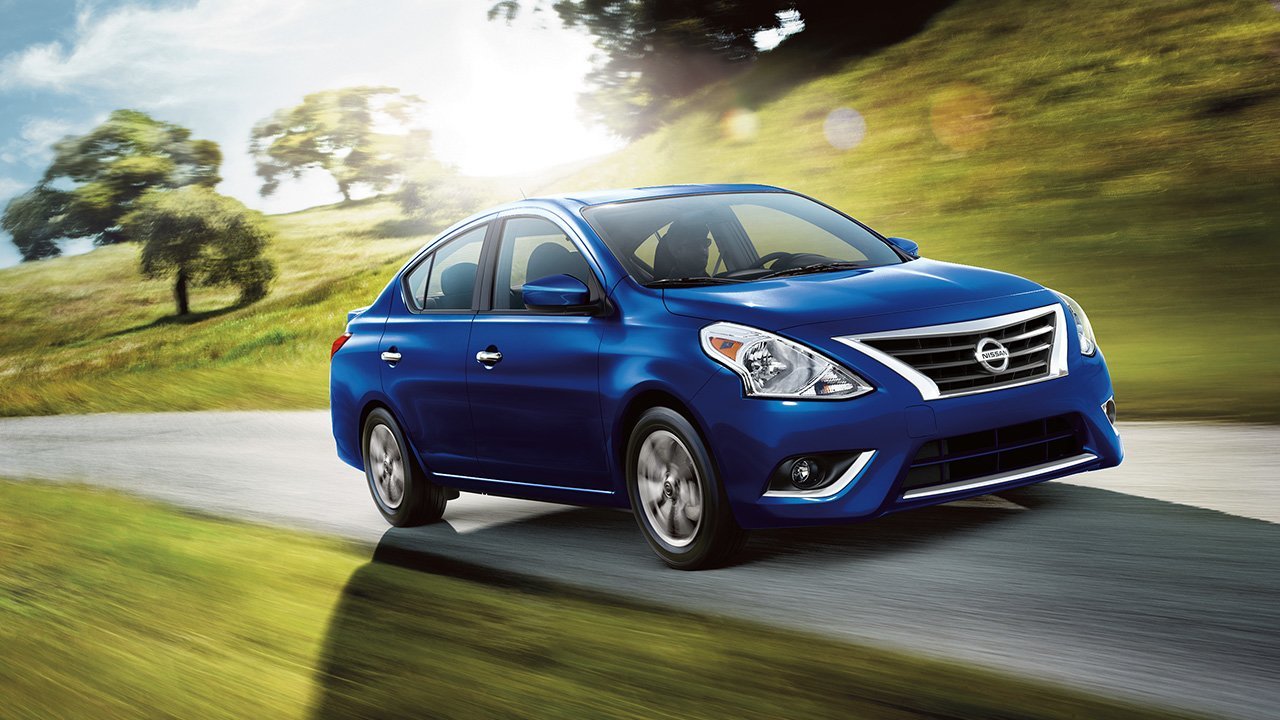 Take home an exciting package of efficiency, sportiness, and fun style when you visit our Nissan dealer near Houston. The 2019 Nissan Versa is here at Gillman Nissan in our stock of new Nissan cars and it's ready to deliver smooth and agile driving while being kind to your wallet. Test drive a new 2019 Nissan Versa today at our Rosenberg Nissan dealer.
2019 Nissan Versa Model Details
The 2019 Nissan Versa is a compact sedan that was built to make driving accessible and exciting. The small frame, electric power-steering, and stiff chassis help make every corner a breeze to handle. And the soft suspension delivers a ride feel reminiscent of a larger, luxury sedan. There's a surprising amount of space allocated for cargo in the trunk as well, so you can make the most out of your trips to the store. The Nissan Versa features a 1.6L 4-cylinder engine that produces 109 horsepower which, combined with the low curb weight, results in a punchy response when you press on the gas pedal. The engine also features variable valve timing to help increase your fuel economy to 39 MPG highway. So while you're enjoying your daily drives, you'll also enjoy knowing that you're saving on gas money.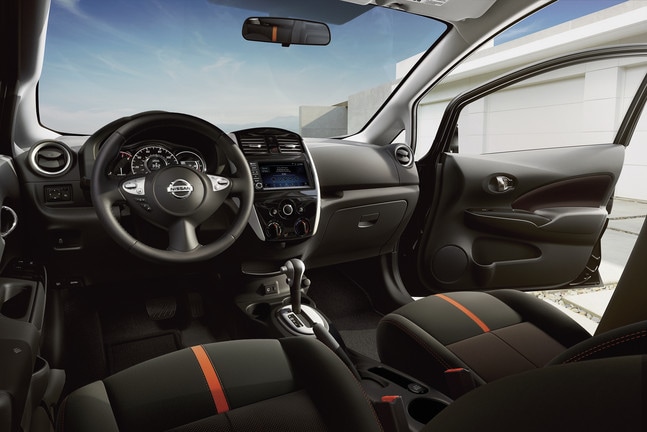 Safety and Special Features
This incredibly budget-friendly car features exciting technology designed to make each drive convenient and memorable. Available Apple CarPlay™ and Android Auto™ further enhance your experience by allowing you to safely and easily access your favorite media and communication apps.
The 2019 Nissan Versa also comes standard with safety features that can help make the crucial difference when avoiding a collision. The Electronic Brake Force Distribution system detects extra weight from passengers or cargo and automatically adjusts the braking force to meet your needs. When quick braking is detected in emergency situations, the system can quicken the brake response and apply extra braking force to achieve maximum stopping power.
Buying a 2019 Nissan Versa
To see this great car in-person and to take it for a spin, head over to our Nissan dealer in Rosenberg, located at 26001 SW Freeway. Our friendly and helpful staff will be happy to answer any questions you have about financing a Nissan car, help you find the right trim level, and discuss any available special offers. Visit our Nissan dealer near Houston today!