At Gillman Nissan, we have all your automotive needs on deck. From our fantastic Nissan service center to our parts department, our Nissan dealership in Rosenberg, TX does it all. Bust most importantly, we want to make sure that the vehicle you're driving is safe. That's why it's important to stay on top of your tire maintenance. If you feel like your current tires aren't getting the job done, then head to our service center today and we'll take a look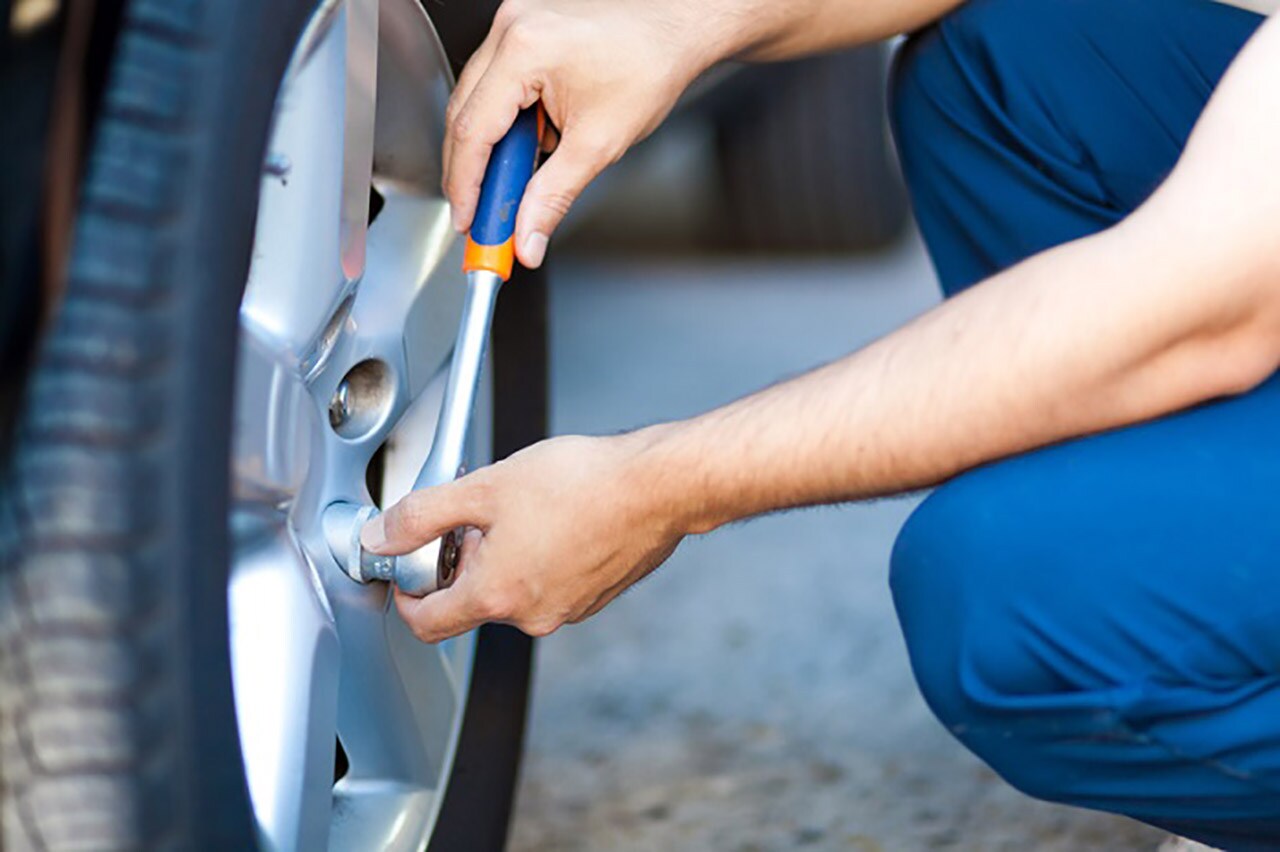 Why Nissan Tire Service is Important
When you neglect your tire maintenance schedule, you're asking for trouble. You could end up with a flat tire in the middle of a road trip. Or if the tread on your tires is worn down, you could potentially lose control of your vehicle in traffic or on the highway. The pros far outweigh the cons, so keep you and your passengers safe by bringing your car in for tire service
Types of Nissan Tire Service at Our Houston Area Nissan Service Center
At 
Gillman Nissan
, our service center is staffed with trained factory technicians that know how to keep your vehicle running smoothly. We offer a wide range of services that keep your tires running like new, like tire rotations. If your tires are starting to look a little too smooth and your car pulls to an angle while you're driving, then it's time for a rotation. But don't wait for the signs, head to our service center and we'll inspect the tread. Keep in mind that uneven tread can diminish traction and lead to accidents. It's recommended you rotate your tires every 6,000 to 8,000 miles or every other oil change, whichever comes first.
Sometimes you may feel like your car is slogging along and not moving like it used to. That could mean one of two things. The first is that you may need to have your tires inflated to the proper level. Without proper tire pressure, you'll have a hard time maintaining traction while you drive. The second is that your tires might be beyond repair and it's time for a new set. Luckily, we have plenty of tires stocked in our Nissan parts department for you to peruse. And once you've made your selection, we'll happily install them for you.
Before you head over, be sure to check out our Nissan service specials online. You can schedule your appointment on our website or over the phone. Head to our dealership and have your tires serviced today!