There's more to vehicle ownership than that new car smell. You can't fake performance with an air freshener, and if you want your car to perform its best, it's going to rely on you to be diligent about maintenance, including seemingly minor items like a regular oil change. Just like your car can't go it alone, you don't have to either; Gillman Nissan is here to keep both you and your Nissan vehicle on track.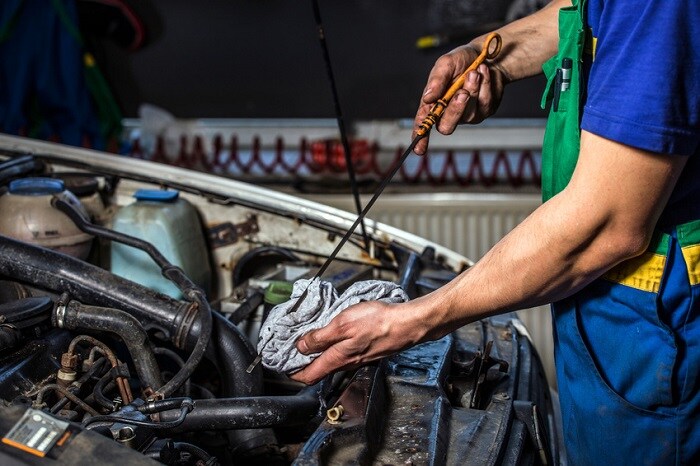 Nissan Oil Change
What's the big deal about motor oil? The engine in a new Nissan Altima is warranted for five years or 60,000 miles*, and can last much longer than that. But there's a catch: you have to take care of that engine if you want it to last for tens (or even hundreds) of thousands of miles, and that means addressing the friction, wear, and other engine stress that comes with constant motion at thousands of RPMs. It's as simple as getting oil changes on schedule - check your owner's manual for suggested service intervals, or simply call us if you're not sure.
What Happens if You Don't Get Your 'Oil Change Near Me'?
What happens if you don't visit for oil changes and other key Nissan car service near Houston? In short, nothing good. Your car won't suffer if you're a few miles over the limit, but the longer you put off, the more your motor oil loses viscosity and begins to turn gummy. Instead of cooling and lubricating your engine, your motor oil is actually contributing to wear and heating, causing it to lose fuel efficiency, and even to fail eventually. Since that's expensive (and completely avoidable), we'd much rather see you drop in for an oil change.
We know that many facets of car maintenance can seem expensive. An oil change isn't one of them, especially since we offer express service in tandem with frequent Nissan service specials. Given all of this, why neglect your vehicle? And for that matter, why visit anywhere other than 26001 Southwest Freeway in Rosenberg, TX? Stop by our Nissan dealership near Houston, TX for service today. We'll take good care of you, and your car!
*Terms and conditions apply; speak to your Nissan dealer for warranty details.