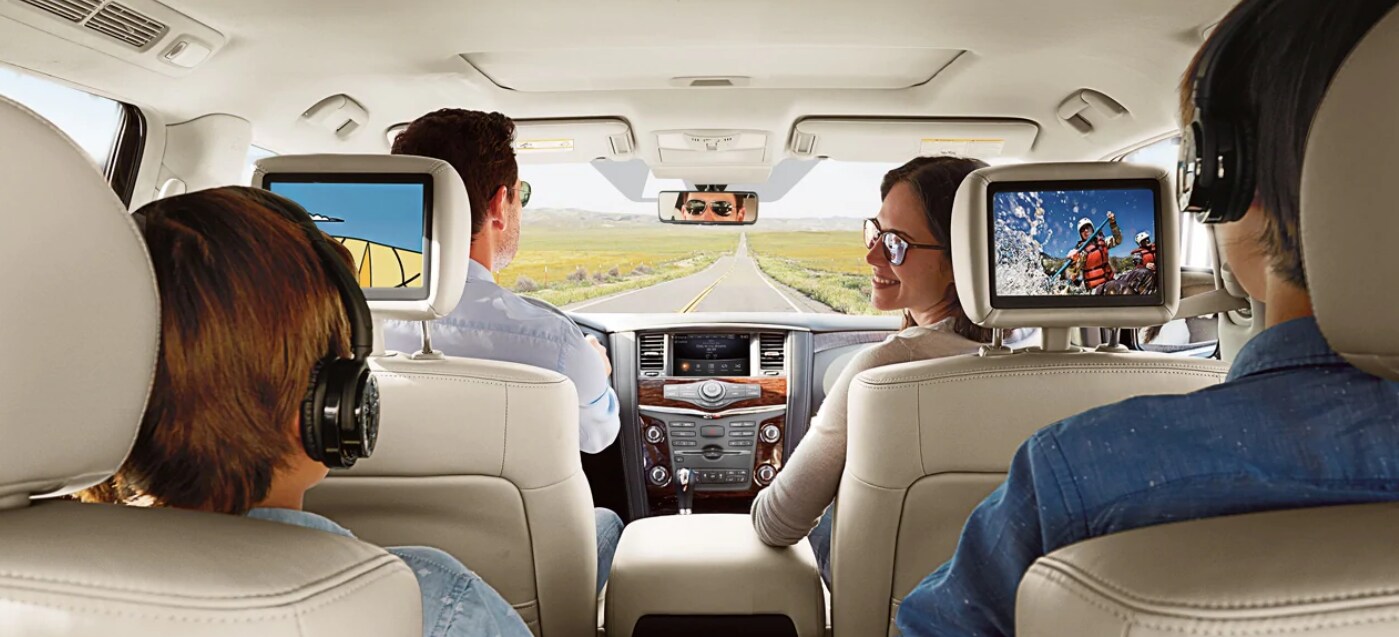 Regardless of who may be driving it, the 2020 Nissan Armada is a great automobile, but here at Gillman Nissan, we acknowledge that many people considering a new Nissan Armada for sale are those who want it because it's such a great family automobile. As the largest SUV in the Nissan stable, it is often where customers with families turn when they aren't quite ready to go minivan shopping. For a number of reasons, it really is an excellent family SUV.
For starters, the 2020 Nissan Armada is incredibly spacious, thanks to 16.5 cubic feet of space of cargo space that can extend to over 95 cubic feet of cargo space depending on how many of the seats are folded down. That's perfect for all the luggage required for a road trip, or all the sporting equipment required for weekend youth sporting events. Furthermore, there's plenty of legroom and headroom, even in the second and third row, and optional captain's chairs on the Platinum Reserve trim provides even more comfort.
Beyond that, the 2020 Nissan Armada is loaded with the sort of features that make any family happy. That includes touchscreen infotainment screens, several power outlets throughout the vehicle, and a premium sound system. Some trims also offer a rear-entertainment system to keep children entertained on long drives.
If you would like to see how the 2020 Nissan Armada meets your family's needs, come by Gillman Nissan sometime soon to see for yourself just what a great family vehicle this really is. We've had plenty of customers in and around Rosenberg, TX fall in love with this SUV, and there's no reason even more families shouldn't also be given the opportunity to fall in love with it.