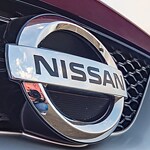 The Nissan Maxima is a popular, luxury sedan for Fort Bend drivers. Even running errands is more fun with the power and handling characteristics of the Maxima.
Suspension
The Maxima has an independent, multi-link rear suspension. This lets it absorb the bumps and jolts of uneven roads and deliver a smoother ride. The suspension is also built low, which helps the wheels hug the road for better traction when you're taking a tight turn or sweeping around a curve.
Drive Mode Selection
The Drive Mode Selector in the Maxima has Normal and Sport options, so you can choose your ride characteristics. Sport mode stiffens the steering and suspension and gives you more precise throttling. It also pulls more engine noise into the cabin, so you can appreciate its 300 horsepower.
We invite you to come by Gillman Nissan Fort Bend and test drive this impressive sedan.