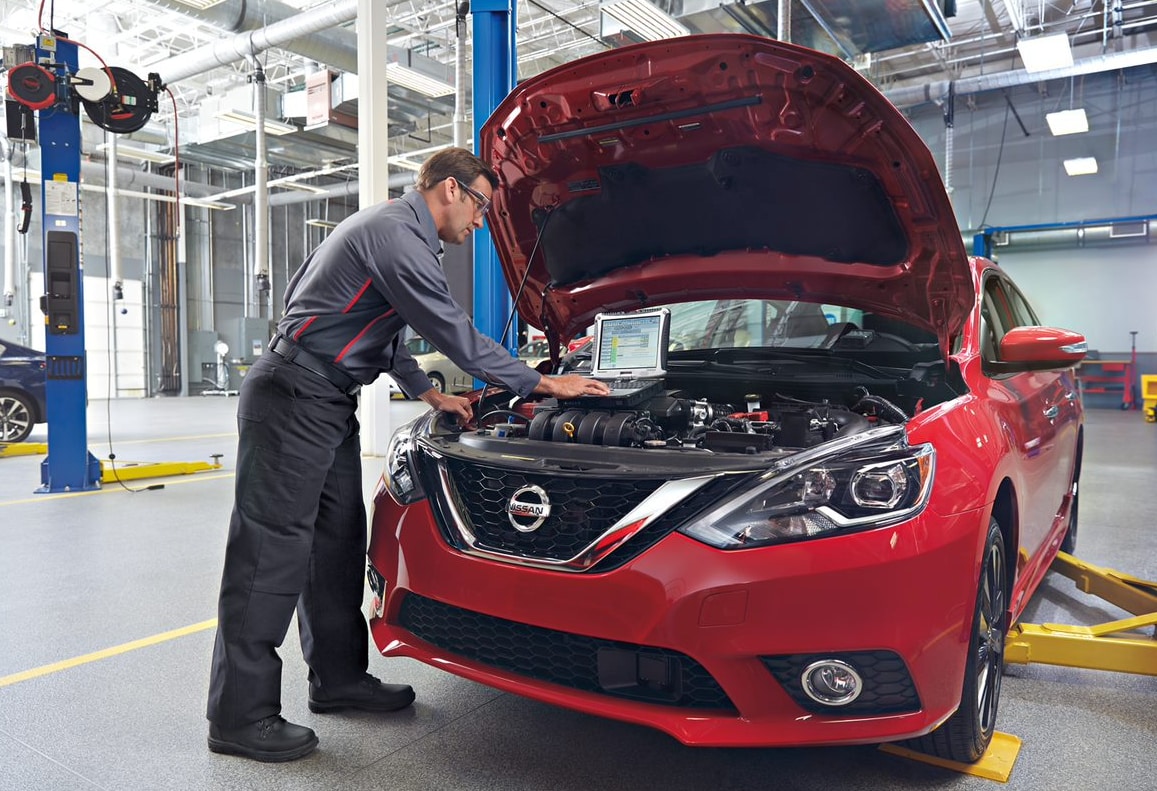 Buying a new or pre-owned Nissan vehicle here at Gillman Nissan is just the start of what it means to own a vehicle. What follows are years of ownership during which the vehicle is going to require service, and we strongly recommend that you have this regularly-scheduled work done at our local Nissan service center serving Sugarland, TX.
There are several reasons why serving at Gillman Nissan is better than a corner repair shop, including:
Warranties and Recalls – When you service at the dealership, we can use our manufacturer-linked computer systems to make sure any repairs that come as a result of recalls or warranty coverage are taken care of for free. Another mechanic may have no idea what your warranty covers and could charge you for something that would be done free of charge here at Gillman Nissan.
Technicians and Training – The service techs at Gillman Nissan are specially trained by Nissan and spend their days working almost exclusively on Nissan vehicles. Other mechanics may understand cars in general, but you won't get the expertise there that you can get here.
Genuine Parts – Rather than using generic parts that were not designed or manufactured by Nissan, your dealership will use genuine Nissan parts that fit perfectly in their place and maintain the long-term integrity of the vehicle.
Next time you find yourself in need of any type of service for your Nissan vehicle, whether that be major work or just routine maintenance, make sure you get it done through the Nissan service center at our dealership. We will make sure you're taken care of and that your car gets the best attention possible.
#BBD0E0 »