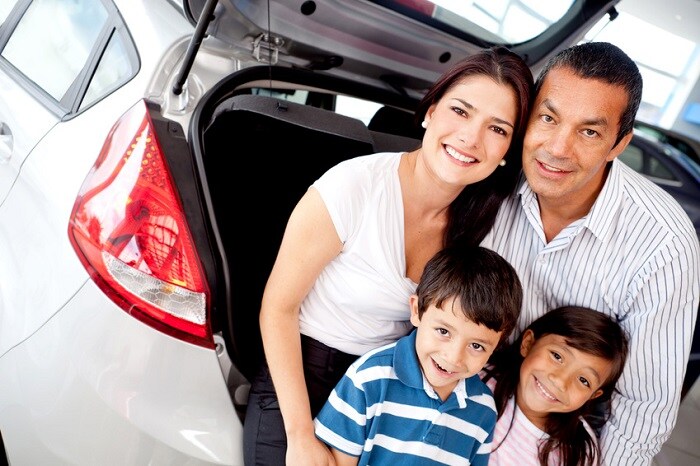 Every time we talk about the Nissan Rogue here at Gillman Nissan, we can't help but mention that it's our best-selling automobile, and the reason for that has a lot to do with its family friendliness. While the 2020 Nissan Rogue is loaded to the gills with family-focused features, the 2021 model year iteration is going to be even more impressive along these lines. From improved safety features to added creature comforts, there is little doubt that Texas drivers are going to love the latest Nissan Rogue offering at their friendly neighborhood Nissan dealership.
Added Advanced Safety Technology
One reason families are sure to love the 2021 Nissan Rogue is the added advanced safety tech. There's almost too much to list, but rest assured that the Nissan Safety Shield 360 suite of advanced safety technologies, standard on all 2021 Nissan Rogue models, does everything possible to keep your precious cargo safe at all times.
Introducing the "Family Hub"
The interior of this crossover is meant to be a "family hub," which means everyone has access to comfort and utility while traveling in a Nissan Rogue model. The seats are engineered to be extra comfortable, Nissan Intelligent Key tech has been expanded to the rear doors as well as the front, the rear doors are now extra wide and open almost 90 degrees to make installing a child seat easier, and a new "butterfly" opening console makes it easier to access from the second row of seats. Top to bottom, it's an interior designed for families.
Increasingly Connected Interior Tech
Modern and high-tech features abound in the 2020 Nissan Rogue, including wireless Apple CarPlay® integration, a wireless smartphone charging station, multiple Type-A and Type-C USB charging ports, colorful high-definition displays, and integration of Google Maps and Waze. It's the most technologically-advanced Nissan Rogue yet, all with an eye toward improving the family driving experience.
The 2020 Nissan Rogue is available to divers in Rosenberg, TX now, but we look forward to the forthcoming updates later this year!