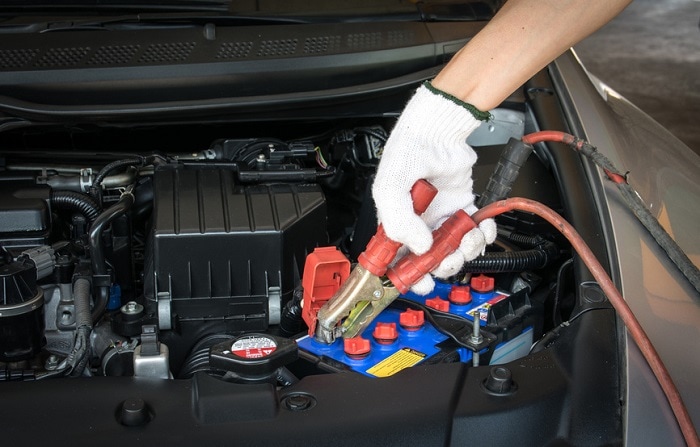 At Gillman Nissan of Fort Bend, we make it easy to get your car the replacement parts and maintenance that it requires. We've talked about our Nissan service center before, where experienced, factory-trained technicians who know your vehicle inside and out take care of the important work that needs to be done. One of our specialties is battery service, and the start of a new season is the perfect time to make sure that this critical part is in top shape.
Your car battery is a crucial part of your vehicle. Without it, your car can't startup. You don't want to be stranded somewhere with a vehicle that won't start, so proper battery care is key. Fortunately, the mechanics here at our Nissan service center are ready to help you out all season long.
We can look for issues like corrosion and test the battery to make sure that it's holding a charge. We'll also make sure that it has enough fluid. It's a good idea to check on your battery in the fall since the hot Texas summer can evaporate some of that liquid, affecting your battery's ability to do its job. The winter cold can have similar effects, but we don't generally have to worry about that around here. If you do travel out of state to colder climates this fall and winter though, you'll be glad you prioritized battery care.
If you do end up needing a replacement battery, we can help with that too. We use only the best Nissan parts here at our dealership, and we'll make sure that your new battery serves you well for years to come.
So if you think that your car needs a checkup this fall, visit our Houston Nissan dealership. Our expert mechanics are ready to help you get that battery, and your entire Nissan vehicle, back into top shape. We look forward to helping you out