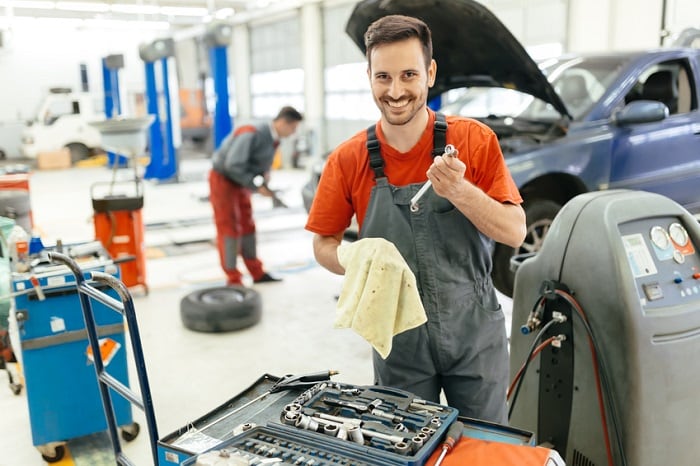 At Gillman Nissan of Fort Bend, we sell reliable vehicles, but that doesn't mean that they don't need a checkup from time to time. Our Nissan cars are known for their dependability, and we'll help you take great care of them so that your new purchase serves you well for years to come. And because we know that your time is valuable, some critical maintenance tasks can be taken care of quickly with our Express Service offerings.
Our Nissan service center can help drivers in Houston, TX and the surrounding areas with all sorts of car maintenance, from simple oil changes to more complex jobs. We use only the most dependable Nissan parts and we make it easy to schedule an appointment online. We even offer frequent specials that can help you save on the routine maintenance that your vehicle needs. There's no reason to go anywhere else for service, and now with our Express Service, you can get the maintenance you need done quickly and efficiently, without having to sacrifice quality.
Nissan Express Service covers a variety of jobs. You can get an oil and filter change or tire rotation. We'll replace the air filter or examine your brakes. We can test your battery and even replace it if necessary. The technicians at our Nissan service center can also take a look at your windshield wipers, tires, shocks, and other components. Every appointment also includes a complimentary multi-point inspection. You get the work you need done quickly by qualified mechanics, and we'll be able to spot any other problems while we're at it.
So if you're thinking "Where can I find Nissan car service near me?" visit our Nissan service center in Rosenberg, TX. We'll make it easy to get back on the road quickly. We look forward to assisting you!