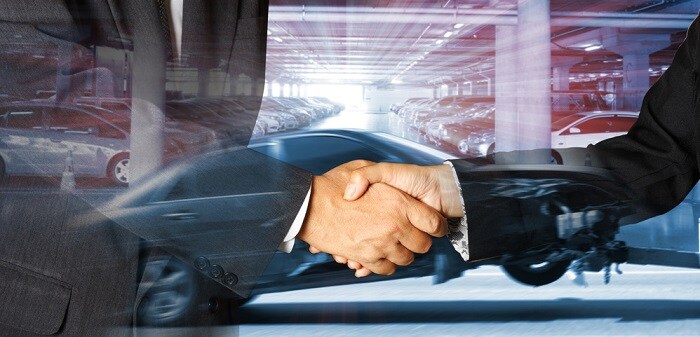 Here at Gillman Nissan of Fort Bend, we want to help you save money on your new car purchase however we can. That's why we offer multiple discounts and incentives, and we even have a special program for our customers who have served in the military. The Nissan military discount program makes it easier for our men and women in uniform to afford that car, truck, or crossover they've had their eye on.
The Nissan military discount program is simple. Just show us that you're a current member of the military, in the reserves, retired, or a veteran. Once you do you qualify for our military discount. It's as simple as that!
This is a $500 discount on nearly every one of the new Nissan models on our lot. The best part of this offer is that it combines with our other incentives. If we're running a sale or promotion, you can still get promotional pricing along with your $500 military discount. When you add up all of the available offers, you can often save a lot on an incredible new Nissan vehicle.
You can choose from a wide variety of models too. There are capable crossovers like the 2020 Nissan Rogue. There are spacious sedans like the 2020 Nissan Altima. We even have dependable pickup trucks like the 2019 Nissan Frontier. Tell our Nissan dealers near Houston what you're looking for and we'll help you make the most out of your discount!
So if you're a member of the military and you're looking for a new Nissan car near Houston, we're ready to assist you. Visit Gillman Nissan of Fort Bend and save on a Nissan vehicle that you'll love today. We look forward to assisting you!
*If you are a member of US Military Personnel that is Active, Reserve, Retired (must have completed 20 years of Active or Reserve duty), or a Veteran (must be within 24 months of separation from Active or Reserve duty). It would be our honor to help you receive the maximum savings on your new Nissan. To take advantage of the rebate, you must provide verifiable proof of military status or active service at the time of purchase:
· Leave and Earning Statement OR
· Military ID card OR
· DD Form 214, Certificate of Release or Discharge from Active Duty.