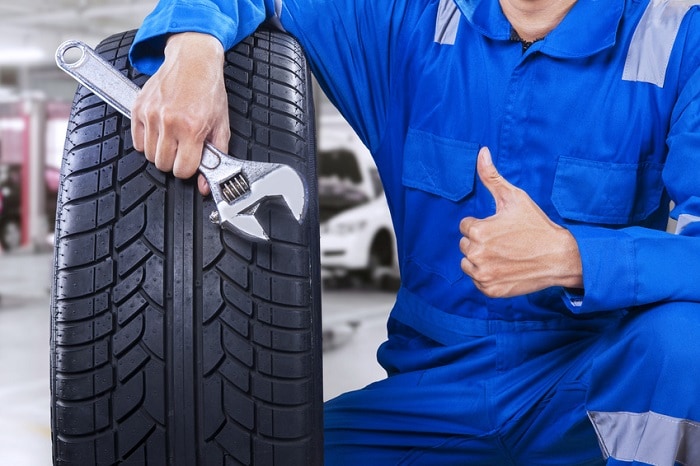 At Gillman Nissan of Fort Bend, we're not just a car dealership. We'll sell you a new Nissan car, but we also want to make sure that you're taking great care of it. Our vehicles are known for their reliability, but they need some help from our service center from time to time. The expert mechanics at our facility can help you with all forms of car maintenance, including tire service.
Your tires are among the most important parts of your vehicle. Tires that are in top shape offer a number of benefits. First and foremost, they keep you safer. A properly inflated tire with the right amount of tread offers maximum traction, even on rough road or in inclement weather like heavy rain. Another benefit is that your ride is generally smoother and more enjoyable when your tires are in top shape. A good set of tires can even improve your fuel economy, saving you money over time.
The mechanics at our Nissan service center can help you with all kinds of tire service. We'll take a look at the tread, to make sure that you're getting the traction you need. We'll make sure that your tread is wearing down evenly as well. If they're wearing down at an uneven rate, that could be a sign of another issue like a wheel alignment problem. We'll fix that too. We'll help your tires last and we'll help you find the new ones you need once your current ones have run their course.
If you want to make sure that your tires and the rest of your vehicle are in top shape, visit our Houston Nissan dealership. Our experienced technicians are standing by, ready to get your car back on the road as soon as possible. We look forward to assisting you!