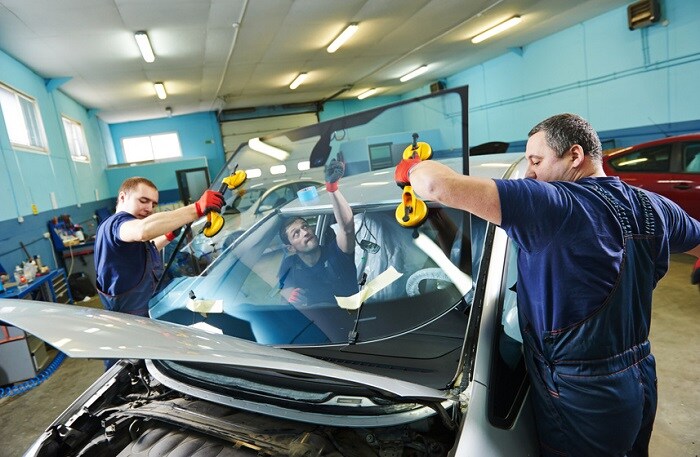 When you visit Gillman Nissan of Fort Bend, all of your automotive needs can be taken care of. We'll help you find the new Nissan car you've been dreaming of, and we'll also help you take great care of it. That's because we also have a service center and body shop, ready to fix up your vehicle whenever you need the help of a qualified mechanic. We just wanted to let you know that our Nissan body shop is moving, but we're still going to offer the same amazing service.
Our Nissan body shop can now be found at 10425 Forum Place Drive in Houston, TX. It's at the corner of Forum West Dr. and Forum Place Dr. Our facility is also conveniently located near Highway 69. Finding a great body shop doesn't need to be a hassle. Just visit ours!
Our Nissan body shop makes it just as easy to get the repairs that you need. An accident can be stressful. Dealing with insurance companies and worrying about repair bills can weigh on you. What you don't need is a body shop that's messing around and causing more issues.
That's why our Nissan body shop only employs the best, most qualified mechanics. They know your car inside and out and only use authentic Nissan parts. Whether you've just scraped some paint or need a new windshield, we're ready to perform repairs large and small. We even offer specials and extra amenities, like rental cars and towing services.
So whatever your automotive needs may be, visit our Houston Nissan dealership today. Whether you're in the market for a new car or just need to get your current vehicle back into top shape, we're here to assist you. Our body shop is just a short drive away from our dealership, so we hope to see you soon!