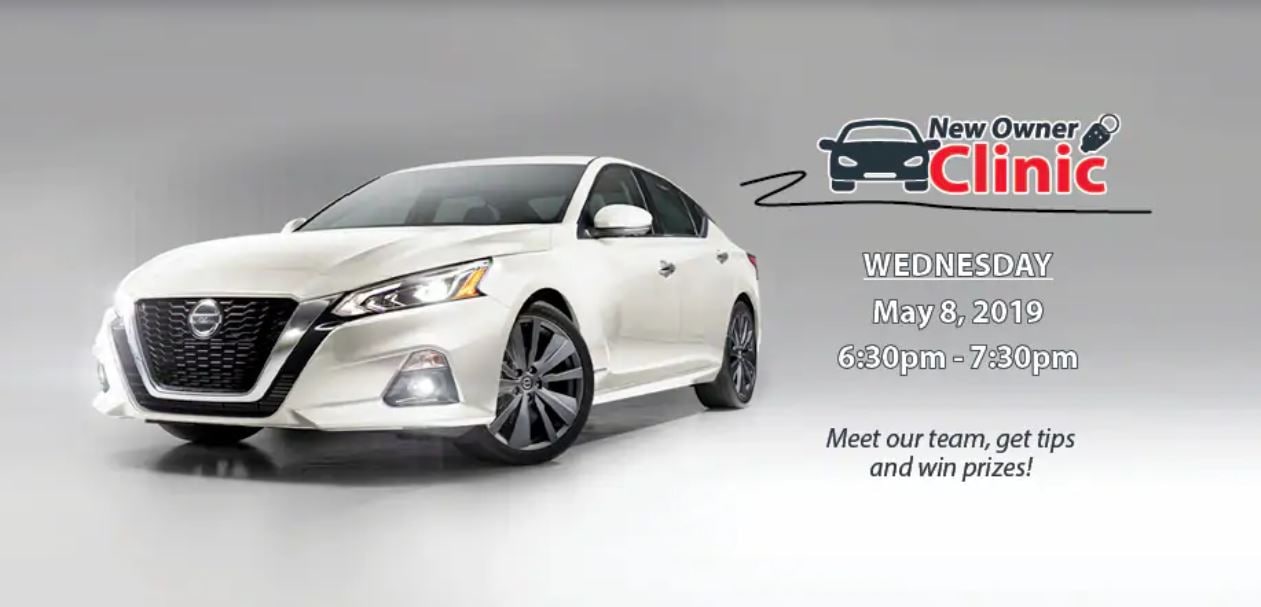 At Gillman Nissan of Fort Bend, we know that some of the new tech found in cars today can be a bit intimidating. That's especially true if you haven't upgraded vehicles in a while. When you buy a new Nissan car from our dealership, we want to make sure that you're getting the most out of it. That's why we're holding another New Owner's Clinic that makes learning all about in-car tech and driver assistance features easy.
On May 8, drivers can come to our Nissan dealership serving Houston to learn more about their new vehicles. We want to make sure that you're taking full advantage of all of the features found in your new car, whether you're driving a 2019 Nissan Rogue or a 2019 Nissan Altima. That means learning more about features like Apple CarPlay™, which let you sync up your smartphone with your vehicle. It also means experimenting with Nissan Intelligent Mobility™ technology to see what it can do for you on the road.
The driver assistance features found in Nissan cars can keep you safer, but you need to know how they work first! Whether you've been upgrading your car every few years and have some familiarity with these features or they're completely new to you, some expert guidance can't hurt.
Our New Owner's Clinic is also a great time to familiarize yourself with our Nissan service center. Meet our skilled mechanics and learn about the importance of car maintenance. Then see how easy we make it to get the service you need at the right price.
Of course, there will also be refreshments, giveaways, and other surprises at our New Owner's Clinic. So join us next month and see how easy it is to use all of the features that your Nissan car has to offer. We're ready to answer all of your questions!