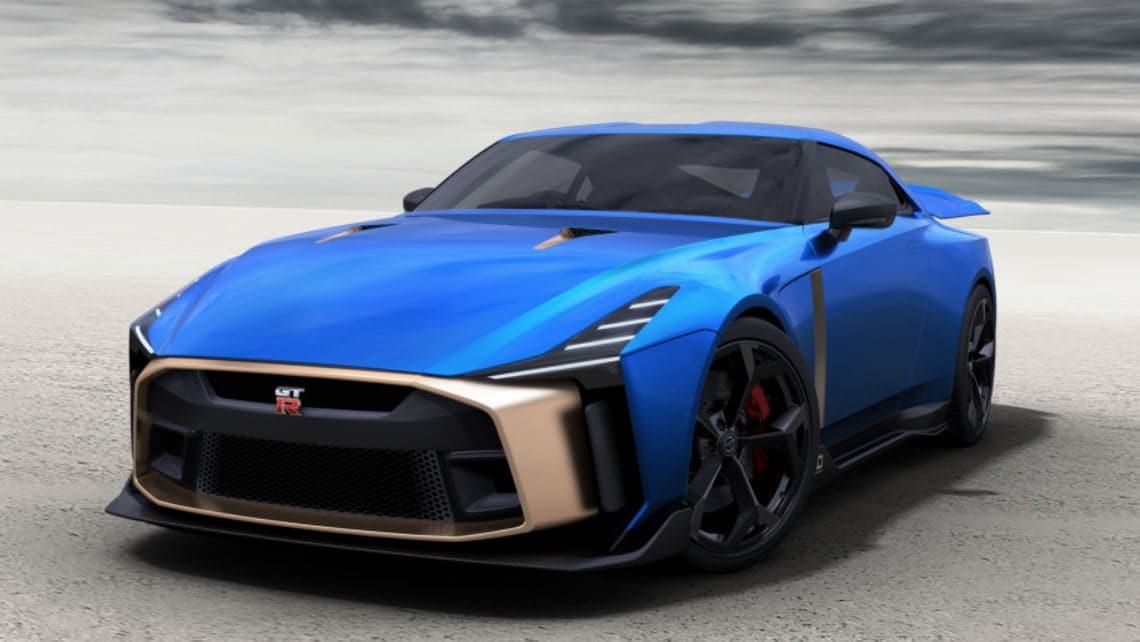 Here at Gillman Nissan of Fort Bend, we pride ourselves on being able to find the perfect car for every driver. Some crossovers, like the 2019 Nissan Rogue, are getting a lot of attention right now, but the Nissan brand actually has a variety of sporty models to offer as well. One is the Nissan GT-R, and now it's getting a special edition to celebrate its fiftieth anniversary. To say that it stands out is an understatement.
The final design for the Nissan GT-R50 has been unveiled. Built in tandem with Italdesign, this limited edition vehicle looks a lot like the beautiful prototype we saw earlier this year. The model that's been unveiled has a blue and gold color scheme, but drivers who want different colors are in luck. Interior and exterior colors are both completely customizable.
The 3.8-liter V6 engine gets a bit of a boost in this limited-run model. Its total output rises to 710 horsepower and 575 lb-ft of torque. It's taken some influence from Nissan GT3 race cars and it's also been outfitted with new equipment, like larger intercoolers. Bigger Brembo brakes are also a part of the package, bringing some more responsiveness to this sporty new model.
Unfortunately, the Nissan GT-R50 is limited to just fifty models. And at a price tag of over one million dollars, it might be a bit out of the typical driver's price range. It does show what the Nissan brand can do though, and anyone who thinks that we're just about crossovers and family vehicles has definitely been proven wrong.
So whether you're looking for a fun driving experience or a great family car, visit our Houston Nissan dealership. We'll help you find a vehicle that suits your budget and offers the features that you need. We look forward to helping you find the perfect Nissan model.