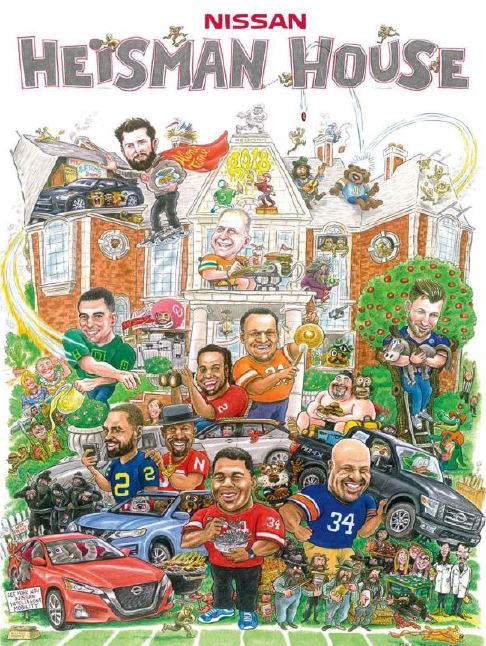 If you love college football and pickup trucks, there's a lot to be excited about here at Gillman Nissan of Fort Bend. Nissan dealerships are getting the opportunity to host the Heisman Trophy and we're giving away a special 2019 Nissan Titan model, but that's not all. We have plenty of other things going on that are sure to attract attention from football fans this month.
The real big news about this event is that you can win a Nissan Titan of your own through Nissan. You can decorate this model with your team colors online, and one lucky driver will get to drive off in this innovative pickup truck. This model offers a unique mix of technology, performance, and safety, and anyone who's in the market for a truck should be taking a closer look. We're also highlighting some other models this month, including the 2018 Nissan Rogue and the 2018 Nissan Altima.
A new ad campaign that focuses on our vehicles and college football has also premiered in print and online. There's even Nissan Heisman House, where the Nissan brand and ESPN have uploaded videos of previous Heisman Trophy winners. See how these legends and former rivals interact.
We've also premiered Testing with Mascots. Some of your favorite college football mascots go for a ride with Nissan engineers as they test out a variety of Nissan Intelligent Mobility technology. Learning about the latest safety features has never been so much fun!
So pay a visit to your favorite Houston Nissan dealers and celebrate your love of college football today. We'll help you find the perfect new Nissan model while you're here, whether you're looking for a rugged pickup truck or stylish crossover. We look forward to seeing you!