We may be in an era of market expansion for trucks, SUVs, and electric vehicles, but here at Gillman Nissan, we know that Americans' love of sports cars has never gone away. The iconic Nissan Z has been one of the most famous sports cars, and it receives some new updates for 2023.  Here's an overview of what to expect from the 2023 Nissan Z at Gillman Nissan.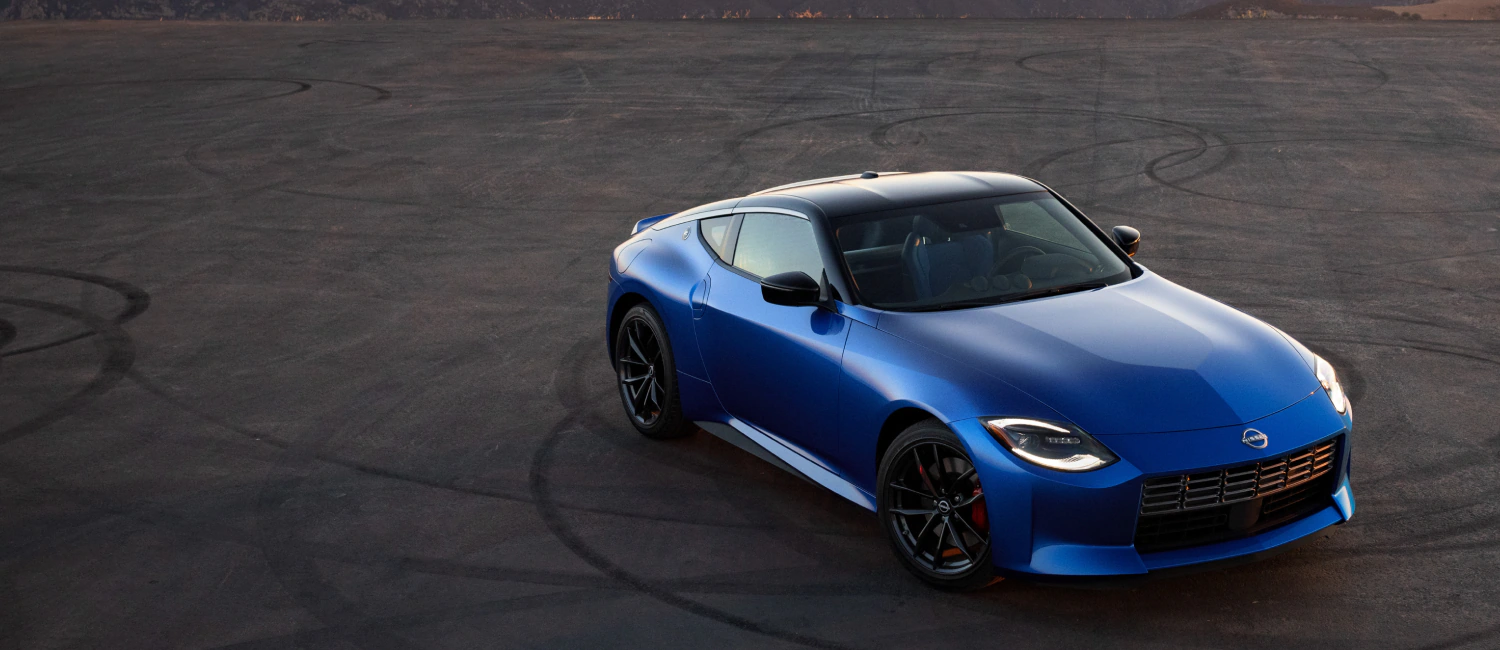 2023 Nissan Z: Exterior Style 
With a long hood, short deck, and wide and powerful stance, the 2023 Nissan Z takes its design cues from its forebears. However, the sleek and speedy style is thoroughly modern and up to the second. 
This sixth generation Nissan Z streamlines and compacts everything exciting about its previous incarnations, making it a heart-racing car just to look at.
2023 Nissan Z: Power and Performance
The exclusively rear-wheel-drive 2023 Nissan Z is powered by a massive 400-hp 3.0-liter twin-turbocharged V6 engine. This Nissan vehicle is available with either a nine-speed automatic transmission or a six-speed manual transmission if you're ready to manage that power in a hands-on way. 
New performance systems include the mechanical limited-slip differential, which distributes power to the active wheel with the best grip at any given time. This helps the Nissan Z corner smoother than ever.
Cancel out spin and hop with the new launch control, a first for the Nissan Z. You'll be able to modulate power to get a smooth and consistent acceleration. 
2023 Nissan Z: Interior Updates 
A sports car through and through, the basics of the two-seat cabin has not changed. There are, however, a slew of modern updates. New available features include leather upholstery, dual-zone automatic climate control, power-adjustable seats, and upgraded materials across the board. 
Staying true to its roots, the 2023 Nissan Z comes with an assortment of performance-focused amenities:
GT-R®-inspired steering wheel
Race car driver-designed gauges
Legendary triple pod cluster
Infotainment is equally impressive:
Standard eight-inch touchscreen
Available nine-inch display
Apple CarPlay®
Android Auto™
Learn More Today! 
Find out more about the 2023 Nissan Z - along with new Nissan specials - and schedule your Nissan test drive at Gillman Nissan today.